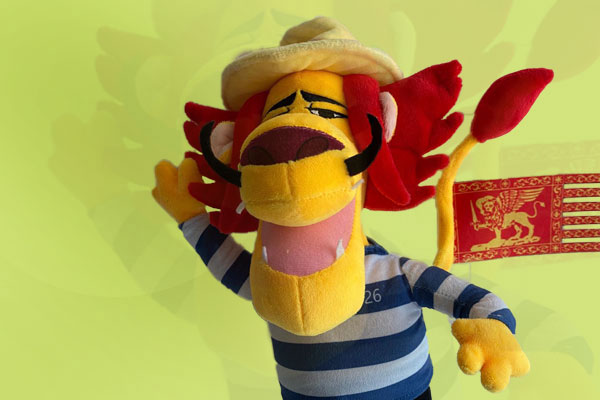 "Ottone il Leone / Ottone the Lion", is a project created with the idea of combining quality merchandising with a solidarity project in favor of the City of Venice, Italy with the aim of becoming a point of reference to raise awareness of both those who live there and those who visit the City.
Every year mass tourism puts a strain on our beloved city, continuously exploited for the frenzy of earning, forgetting that it is only thanks to its beauty if it attracts millions of people from all over the world every year, and not considering its fragility.
From this thought we created a mascot, the "Ottone il Leone / Ottone the Lion", a funny 30cm plush lion, designed by one of the greatest Italian cartoonists, dressed as a classic Venetian gondolier who wears the historic Venetian banner attached to the tail.
The non-profit association Papà Renzo
The promoter of the project is a founding member and president of the "Papà Renzo Charity Association", the non-profit organization of the Pediatrics Department of the Civil Hospital of Venice, and through this association an ad hoc fund will be created financed by the sale of the plush, with the aim of subsidizing restoration projects or initiatives related to the Venetian social fabric.
On the website of the " Papà Renzo Charity Association " www.associazionepaparenzo.it there will be a counter, always updated, with the amount of funds raised.
For the sales network, in addition to the official web page leoneottonevenice.com and social media channels, we would like to involve merchants, hotels and managers of tourist apartments to offer customers the "Ottone il Leone / Ottone the Lion", to support this initiative that combines a nice souvenir gadget with a concrete help for the city.
The project also provides for the addition of other gadgets and souvenirs in the near future, to create a web portal for tourist services, an App for smartphones and a percentage of each booking or service purchased will be used to finance the fund, thus helping to finance our project in defense of the most beautiful city in the world.